Silicone Baking Mats - What you need to Know
Author: Siobhan Thomson Date Posted:17 August 2021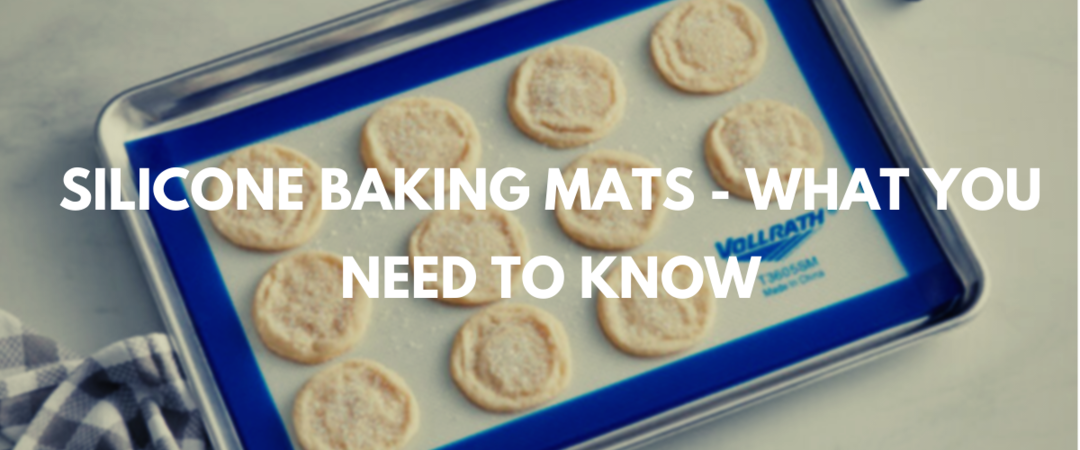 Ever wondered about Silicone baking mats and what they can bring to your busy kitchen? These mats are extremely beneficial when baking in the kitchen. They are a more sustainable, cleaner, non-stick option — and one that produces more consistent results.
Silicone baking mats are made of high-quality, food-grade silicone and fiberglass, which is why they're so nonstick. They can resist pretty high heat because of how they are made and they provide a handy non-stick surface to help keep what goes into your oven from burning and sticking to the tray. They provide consistent heat distribution — meaning even baking and browning.
You can use a silicone baking mat in many different ways. They are particuarly good for: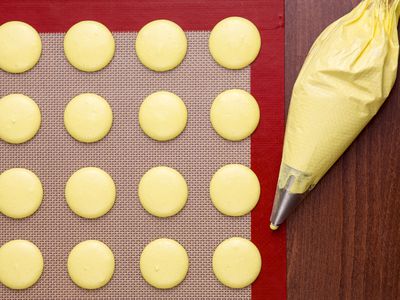 Replacing baking paper or aluminum foil on baking sheets

Keeping baking trays clean

Lay a silicone mat flat on a countertop to knead bread or roll out baking ingredients such as biscuit dough

Great if you work with candy/toffee products and need a heat resistant surface

Put on a tray to heat up food in the oven

Place under a cake ring to keep cake batter from sticking to the baking tray
How to Use a Silicone Baking Mat
Whether you are baking biscuits, kneading dough, or baking a cake, you can use a silicone baking mat. To use a baking mat, simply lay the mat flat on a baking tray, as you would baking paper. If you are worried about your biscuits sticking, you can always spray your mat with non-stick spray before you place biscuits down.
When it comes to a work surface, you can also place the silicone mat on a countertop if you plan on kneading bread or rolling out dough. This will save flour and also prevent your countertop from becoming a mess.
Cleaning your Silicone Baking Mat
The best way to clean a silicone baking mat is with a little soap and water, wipe your silicone mat clean, then let it air dry. In a more commercial environment you could try using a "double clean," to make sure to minimise the sticky film that can build up with continued use. Over time, some of the greasy or oily substances can soak into the silicone baking mat. These substances can dry to the mat and get more difficult to clean off later on. The use of baking soda and vinegar and hand-washing is also recommended. Hand-washing can potentially help silicone baking mats last longer.
Are Silicone Baking Mats Safe?
Yes, silicone baking mats are safe for baking. The silicone baking mat temperature limit is 428 degrees. These baking mats can also be placed in the freezer.
Essentially, silicone baking mats are made of sand. That leads experts to suggest that silicone baking mats are relatively safe. Since silicone baking mats are not liquid silicone but a solid baking sheet, they're considered safe as long as they don't break down and release materials into your food. Therefore it's important with any silicone kitchen equipment to look at the temperature rating, and not exceed the maximum temperature that's indicated on the packaging.
Silicone baking mats really are a must have for bakers and suit any type of oven. From savory to pastry baking, they really are the perfect baking or cooking mats.
---
Leave a comment