CHEF-X vs THERMOMIX
Author: Siobhan Thomson Date Posted:12 September 2022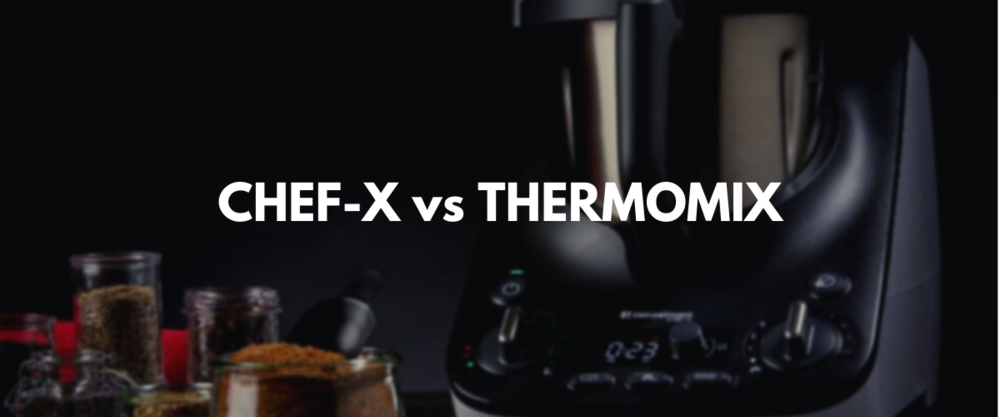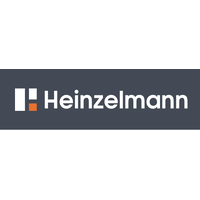 All-in-one kitchen appliances are currently proving hugely popular. With this in mind BCE Catering Equipment are excited to be able to offer exclusively to the New Zealand market, the Heinzelmann CHEF-X, a powerful professional kitchen machine built with performance in mind.
At first glance, you might think CHEF-X reminds you of a Thermomix®, which is a smart, connected all-in-one kitchen appliance, and has been available for over ten years now in New Zealand. And yes these products are of a very similar nature, but upon closer comparison it is obvious that the CHEF-X has been specifically built for commercial kitchens and has been designed by Chefs with Chefs in mind.
Both products have much to offer, but CHEF-X is better suited to the commercial kitchen environment, given that is has been designed to withstand daily, continuous operation. It makes food preparation and cooking processes faster and more consistent than ever before, without compromising quality. Easy to use, easy to clean and built to last, the Heinzelmann CHEF-X is ready to be put to work in professional kitchens all day, every day.
If you go to our BCE YouTube Channel you will be able to see CHEF-X in operation in a commercial kitchen setting to give you a better understanding of its capabilites and ease of use.
BCE recently compared the 2 products and there are differences between the 2. A few that stood out for us were:
Firstly the CHEF-X controls - these are incredibly simple, which allows you to work more efficiently and faster, which is important when in a commerical environment. Where as the Thermomix® touch screen, whilst easy to use means set-up and use is alot more time consuming, which is not always conducive to a commercial environment.
Secondly, the blade - it was felt the blade in the CHEF-X bowl was of a much higher quality and was easier to remove for cleaning. Meaning the CHEF-X is a tool that can handle it all.
Another positive was the lid, it was felt the CHEF-X lid was better suited to a commercial kitchen. Its simple design and ability to lock in place was a real postiive. Whereas Thermomix® comes off easliy, could be easily lost and this was really not suitable in a commercial environment.
These findings are consistent with the 7 reasons that make CHEF-X different. Here are those 7 different reasons:
CHEF-X is built for Commercial Kitchens - it s specifically designed to handle the extreme wear and tear of a high-volume restaurant or catering business. This equipment has specific features that are generally not used or not needed in regular household appliances. Unlike in a home kitchen, where it's just you and your family, a restaurant kitchen can have dozens of people in and out of it on any given shift, so it's important that the equipment can be controlled easily and organized well. This not only saves time during the busy rushes, but it also helps the staff avoid accidents and reduces excess waste.
Manual Control Panel - The easy to operate manual controls allows a multitude of combination between temperature and speed making a busy service kitchen more efficient, easier to work in and with increased productivity
Titanium Coated Blade - Premium Grade 420 stainless steel with titanium coating helps strengthen the blade and prevent corrosion, and after being sharpened, it will expose the steel edge underneath, giving you the best edge with higher strength and resistance to corrosion over the length of the blade.
Multi Pulse - The MULTI-PULSE function offers a power adjustment in various interval speed operations. From a gentile alternation between speed 1 and 4 to powerful blending between speed 7 and 10. Allowing for more refined results according to your specific needs. This brings a creative feature to chefs for their new dishes.
Pause - A very practical function, allowing you to PAUSE, open the lid and taste or check the consistency etc. with out re-setting. All the current settings are kept!
Speed and Power - 1050W Heating power with a temperature range from 37°C to 130°C 1400W Motor Power with 10-speed settings and Turbo up to 10,500 rpm MIX, BLEND and COOK the food in the same CHEF-X bowl.
Lid with Light - The integrated light gives you a quick visual and helps you keep control and of what is happening in the pot during operation.
When comparing CHEF-X to Thermomix® it was very clear that CHEF-X is a product designed and suited to a commercial environment due to its functionality and durability. CHEF-X has been specifically engineered for professional kitchens. It was felt that the Thermomix®, whilst it is a smart, multi-functional kitchen appliance also and has much to offer as a kitchen appliance, is better suited to the domestic environment or busy home cook and families.
To find out more about the power of CHEF-X and what it can offer your busy commerical kitchen, talk to our experts today, They are always happy to help!
Work smarter and faster with the Heinzelmann CHEF-X, a powerful professional kitchen machine built for performance and designed by Chefs for Chefs.
---
Leave a comment