BCE can brand your Chef and Staff Uniforms
Author: Siobhan Thomson Date Posted:18 September 2020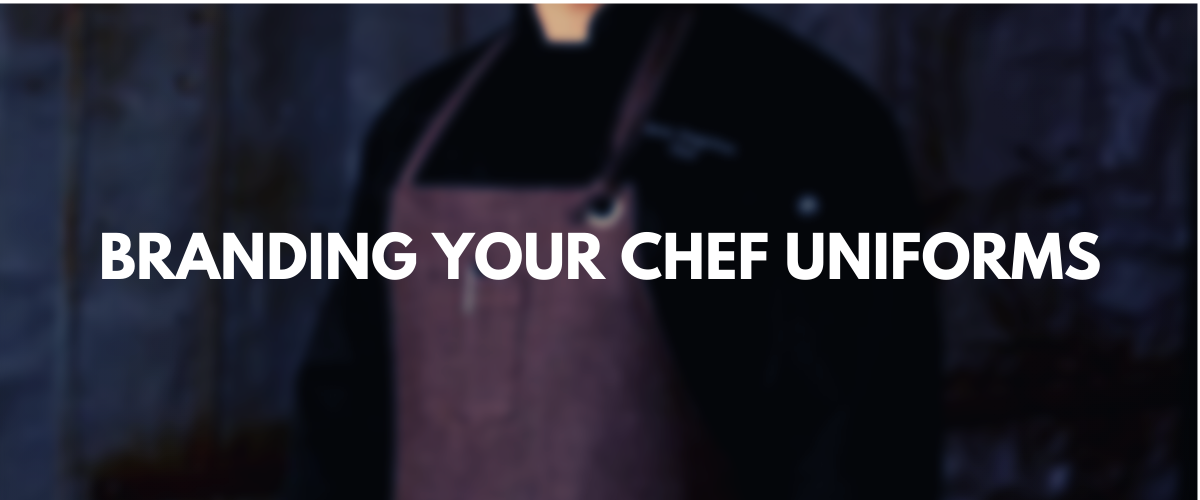 Did you know that at BCE we can brand uniforms?
Do you want to keep your team looking and feeling great? Have you ever thought about branding your team uniforms with your logo to create a look that sets you apart from the rest of the crowd?
Uniforms are not only functional and fashionable, they're also a creative branding tool that helps turns your work place into a recognisable establishment. Your teams uniform is a powerful location to place your logo. By placing a logo on your chef jacket or apron, memorable interactions customers have with you will be associated with your brand.
At BCE we have the ability to brand Front or Back of House apparel. From your Chef whites and aprons to Front of House shirts. We can personalise any garment for your work place, which will make sure you and your team look and feel your best during your working day.
Your business logo or name can be embroidered on any garment. Embroidery is the process of stitching your design directly on the garments you order to enhance your look. All we need is a copy of your logo artwork in a JPEG format and an understanding of the colour you wish to use for your logo and leave the rest to us.
Pricing to undertake this work will reflect that extra lengths we have to go to but it will be worth it in the long run to make sure you stand out from the crowd.
Does your uniform currently reflect your brand? If not, it might be a time for a refresh. To find the uniforms that you want to brand for you or your team, shop online with us here.
At BCE we have the tools and the knowledge to set you apart. Talk to our experts today about your uniform branding needs. We are here to help!!
---
Leave a comment