Four expert tips to Attracting and Holding on to the Best Hospo Staff
Author: Richie Walshe, The Growth Coach Date Posted:21 October 2022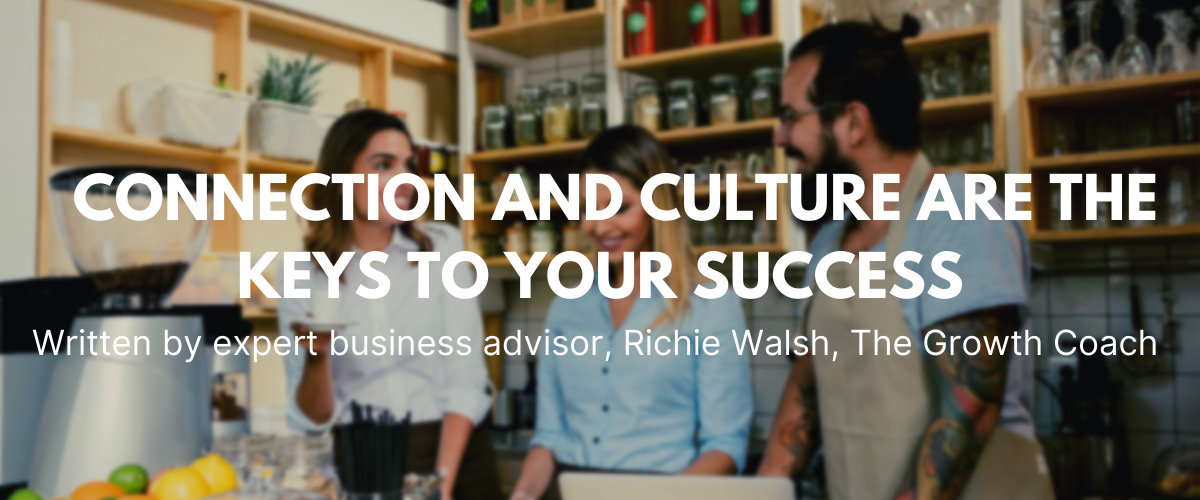 It doesn't matter where you go in Hospitality these days, one of the biggest challenges facing our industry is Staffing - recruiting, retaining, training etc.
Richie Walshe from The Growth Coach here in Wellington gives you staffing insights to help you create a great connection to your business and your customers, that may be of help leading into Christmas:
Nearly every business in NZ is struggling with staffing. As hospo is front facing, we see it more than any other industry, and sometimes it's not pretty.
We must ensure that we can hold on to our team and attract the best people (especially in the lead-up to Christmas). Incentives are great, and in today's environment, they are becoming more and more common. However, they are not the only answer to retaining your team and attracting new members. Connection and culture are the keys to success.
How would you rate the engagement of your team? Do you have a team who believes that working for you is for a cause? Do you have a deeper connection with your team? Are your managers helping you build a strong culture? The businesses that I see with low staff retention have a strong connection and a sense of purpose within the company, and this rubs off tenfold in all other areas of the business, from a great customer experience, training, and ultimately profitability.

Here are four tips to help you engage your team to help provide a great connection to your business and your customers and make you more money:
● Listen to them: Know what's going on and how they feel about work, understand them and take action where required.
● Empower them: give them opportunities to make a decision and have responsibility. These can be small daily wins for them, either having the ability to solve customer problems without checking with a manager or even small responsibilities within the day-to-day running of the business.
● Delight them: Just like our customers surprise and delight your team and exceed their expectations, it may be recognition in front of others, a thank you card, or a meal on the house.
● Raise engagement: Get the team together or individually and ask, What's going well? What's not going so well? What can we do to improve things? Doing this helps the team become more connected and gets them engaged in understanding that their input is valid and directly impacts the business, resulting in having more "skin in the game" regarding service delivery.

Finding new team members is the toughest it's ever been, and it will be a few months until we see some changes. Christmas is around the corner, and we must be actively trying now to get people lined up so we can make the most of this time of year.
When we meet new potential team members, we have to give them an insight into our culture, giving them a feel for the environment they will be working in. They will be asking the question - Am I going to enjoy spending a good chunk of my time here? Some groundwork needs to be done to make sure your culture is excellent, so people love coming to work, working together as a team, and providing a great customer experience.

Here are four quick tips on attracting and getting the right people:
● Effective job advert - there are more ads than ever online. What makes yours different? Outline your vision for the company, and put a personality behind it, so when applicants read your advert, they think, "WOW! I want to work for this company."
● Act quickly - be checking and responding to applicants as instantly as possible.
● Interview and Introduce- If possible, have a face-to-face interview and get to know their personality. Attitude is everything, so if the applicant doesn't have the right experience but has a great attitude, get them onboard and train them. Doing this may be short-term pain training for someone without the background, but it can result in long-term gain and a superstar on your team! Show them around and introduce them to other team members. This helps build the connection as they can see and feel the culture in action and meet a few team members who may be their friends in the future. Hospitality is about connection for both team members and customers.
● Reference check - Always check references, professional or character, and do it quickly.

A quick turnaround shows efficiency within your business, helping to set the tone of the environment they will be working in. The tide has turned when it comes to recruiting. We know that we are a great company to work for, and we have to make sure that we portray that, and get people inspired to apply and connect to our purpose and culture.
RICHIE WALSHE
THE GROWTH COACH - HELPING DRIVEN AND PASSIONATE PEOPLE RUN BETTER BUSINESSES, BE MORE PROFITABLE AND LEAD BETTER LIVES
1 on 1 business coaching for hospo owners who want to be more profitable, and gain the freedom that business owners want. Make sure you get in contact with Richie today.
Check him out at: www.thegrowthcoach.co.nz
---
Leave a comment